Ministry During Covid-19
Friends, as the Stay at Home Orders for Indiana and Marion County remain in place, we are continuing to do our ministry in new ways.
Each Sunday you are invited to Worship @ Home with us.  Everything you need for our Sunday services is on our Worship @ Home page.
You can find scripture readings, music, meditations, and more at the Zion UCC YouTube Channel.
We are staying active at our Zion UCC Facebook page with words of encouragement, announcements, and more.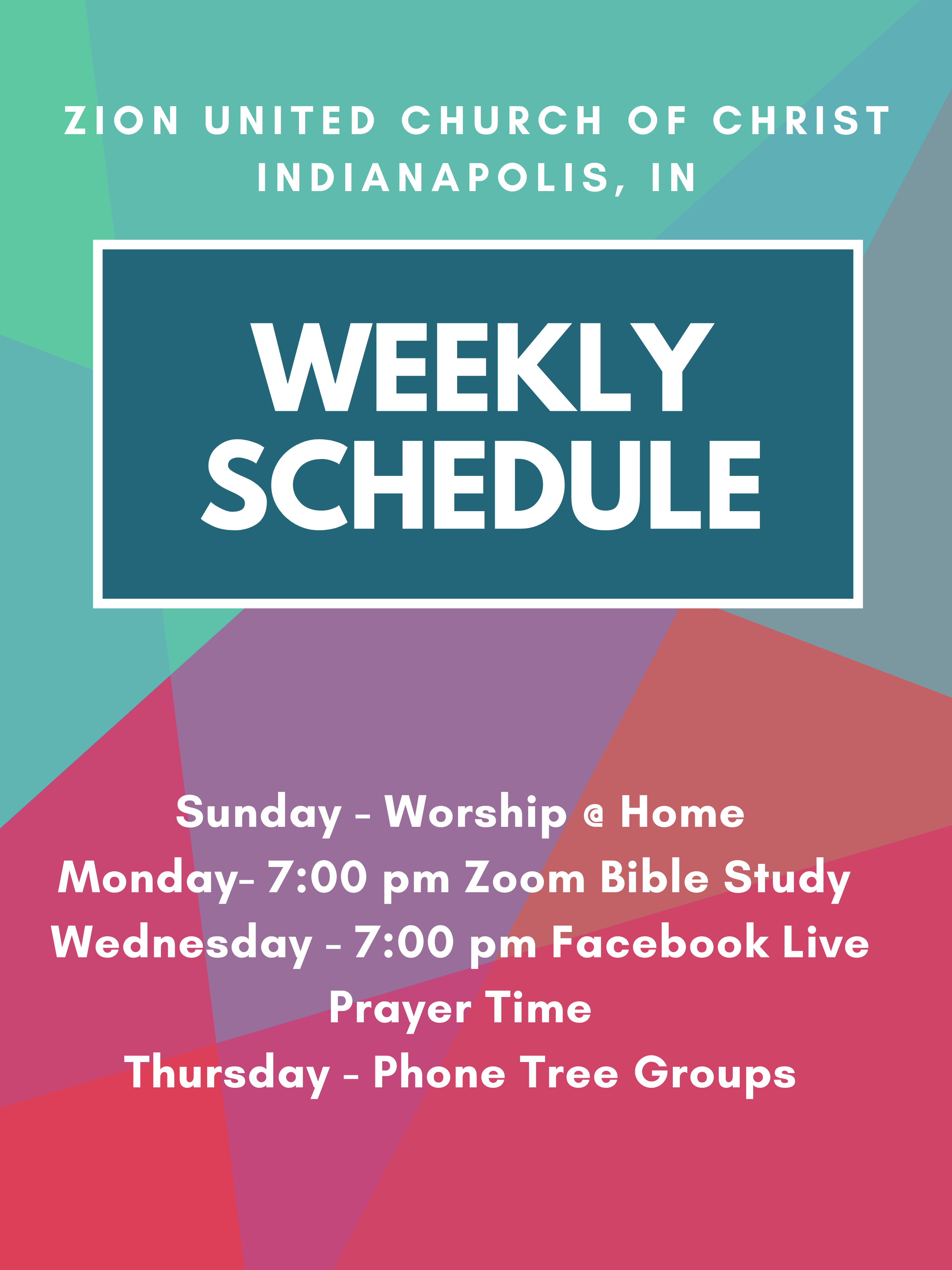 Come hang out with us...
Zion United Church of Christ is a faithful community that strives to follow the teachings of Christ, as we are called to make a difference in this world.  Please, come join us as we minister to one another and our community.  Truly, you are welcome here, where we believe that God is still speaking and has a message to share with us.