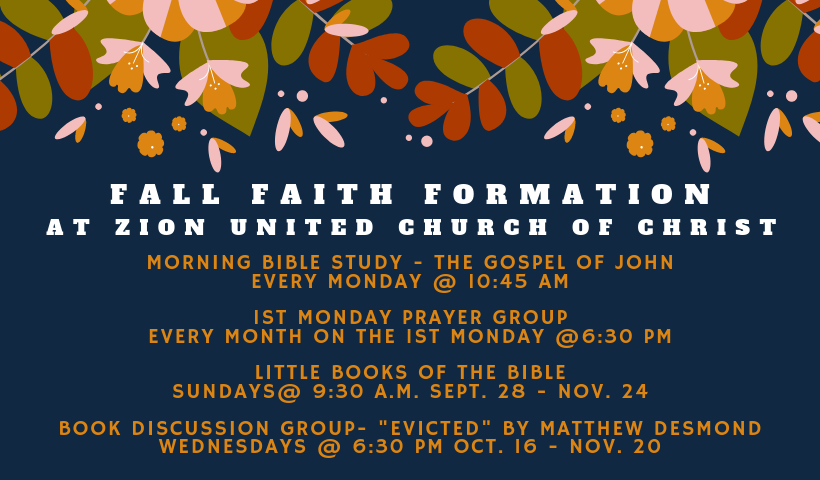 ANNUAL NEIGHBORHOOD BLOCK PARTY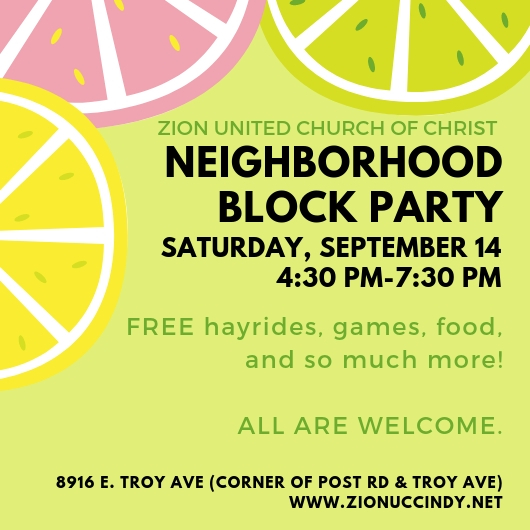 THANK YOU!
Thank you to all those who came to our Neighborhood Block Party.  It was a great evening.  Together we wrapped 1,700 crayons for Riley Children's Hospital!  That's approximately 6 weeks worth of crayons for all the kids at Riley. Neighborhood, together we can do great things!
RAISE THE ROOF
Help us replace the roof on our Education Building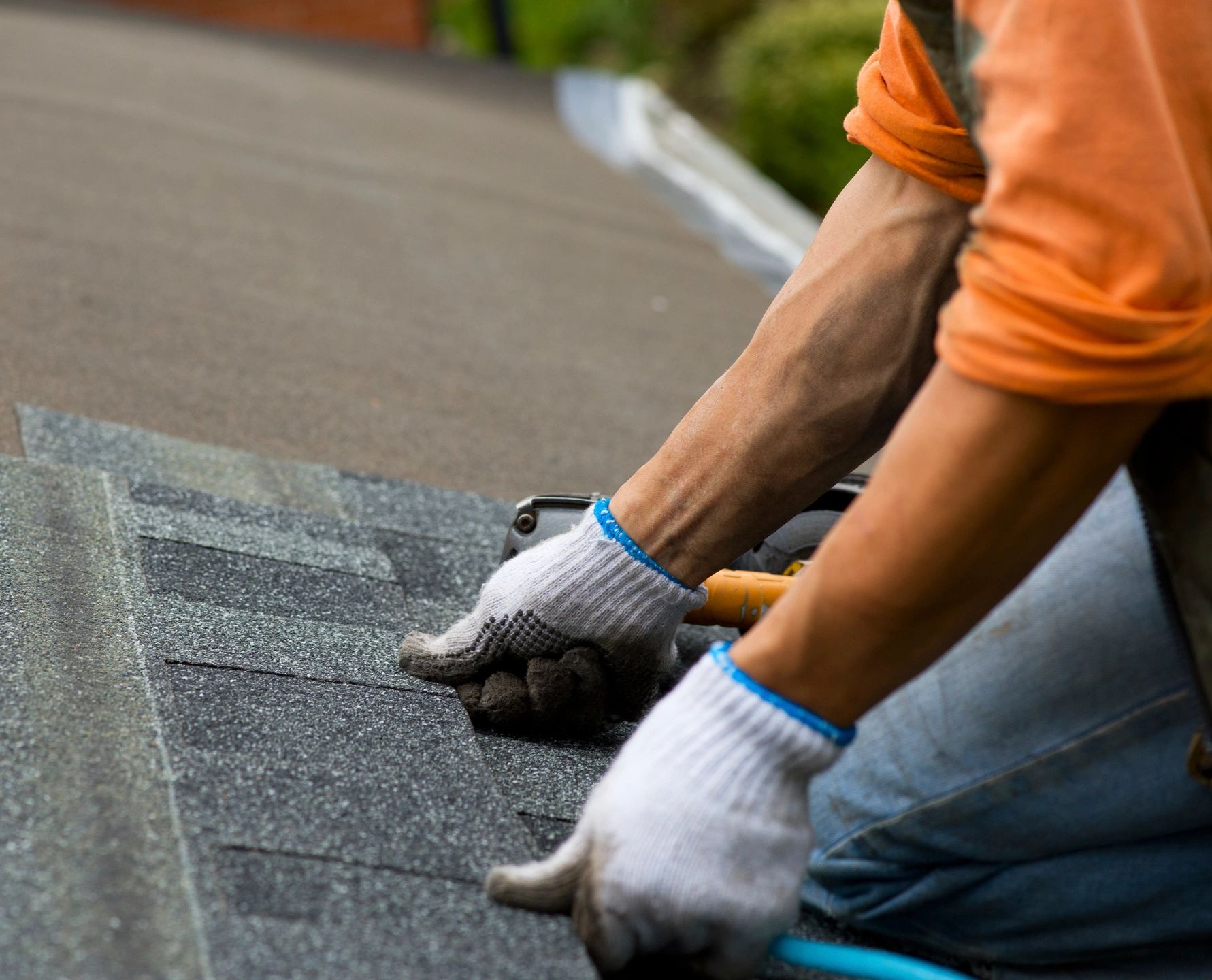 Thank you!
A heartfelt thank you to all who came out to support our Spring Fling Fundraiser.  Because of your generosity, we were able to raise over $18,000 to go toward our roof project.  Our ministry has been blessed by your gifts, and we cannot thank you enough!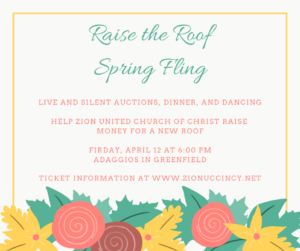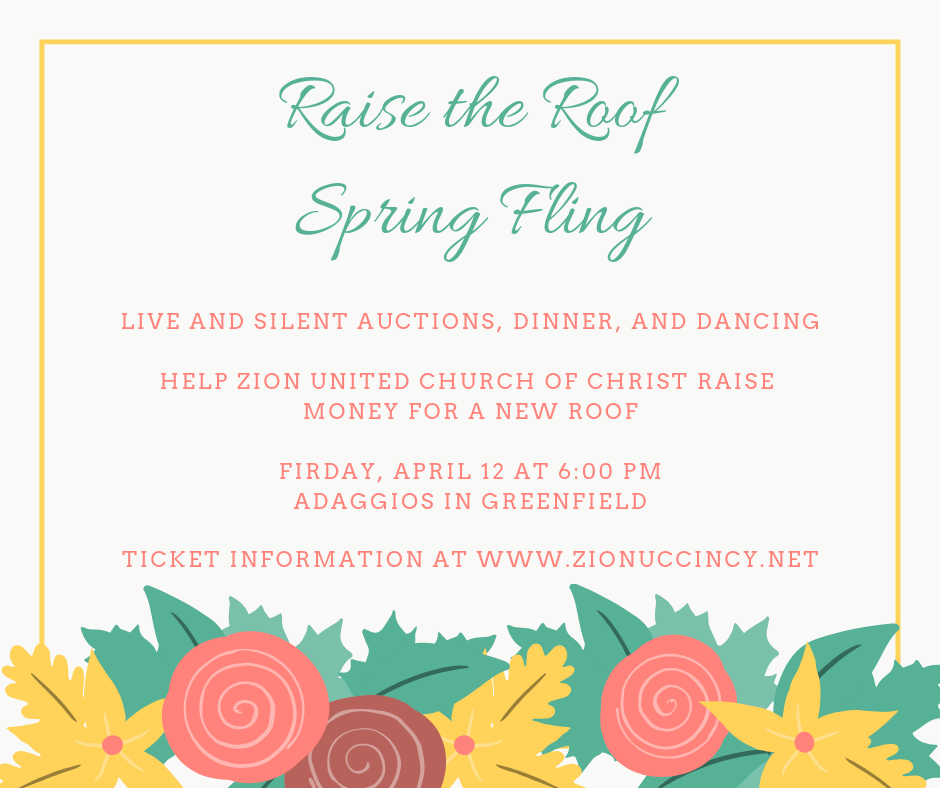 Thank  you to everyone who participated in our lotion fundraiser in November and December.  In just two weeks we raised $1000 to go towards our roof!
Come hang out with us...
Zion United Church of Christ is a faithful community that strives to follow the teachings of Christ, as we are called to make a difference in this world.  Please, come join us as we minister to one another and our community.  Truly, you are welcome here, where we believe that God is still speaking and has a message to share with us.