Worship @ HOME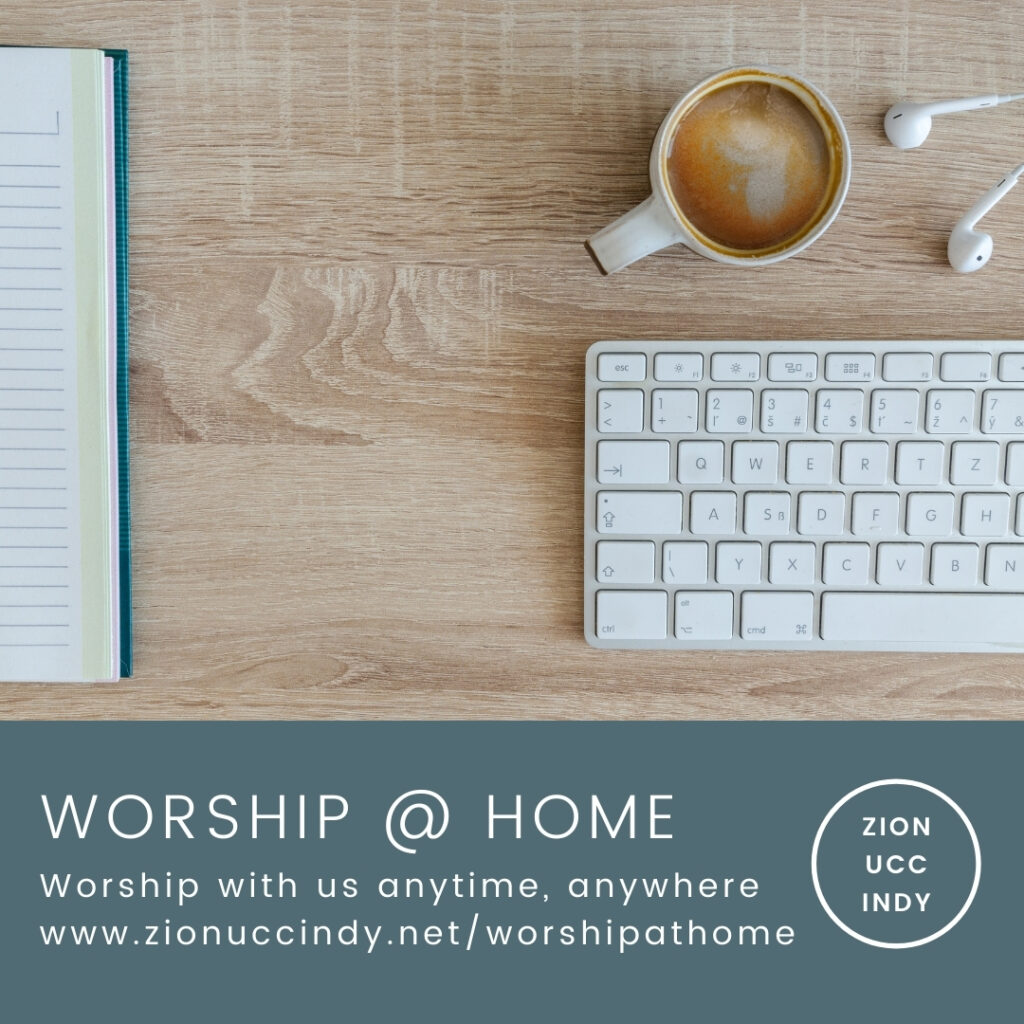 Dear Zion Family,
Council has made the difficult decision to suspend in-person worship.  With the rising COVID-19 cases, hospitalizations and deaths, we felt we could not safely continue in-person worship.
In-person worship will be suspended while Marion County is "orange" or "red" on the Indiana color-coded map found on the IN.Gov website, Indiana COVID-19 Dashboard:  https://www.coronavirus.in.gov/2393.htm  Once Marion County moves to "yellow" or "blue," council will meet to discuss a return to in-person worship.
Council understands the sadness and disappointment of suspending in-person worship, especially this time of year.  However, this doesn't mean our Advent worship services are cancelled.  We have new, exciting ideas on how to include our traditions as part of Worship@Home.  We encourage everyone to gather with us not only by Worship@Home but on Zoom, via Facebook, through phone calls, in spirit and with love.
As a council member remarked, the battle is still going on, we need to keep fighting the good battle.  Keep healthy!  Keep safe!  Keep the faith!  You are in our prayers!
Sincerely,
Terri Bennett
Zion UCC Council President
Faithful Gathering Handbook Phase 3 Update, Sanctuary
Faithful Gathering Handbook Phase 3
Faithful Gathering Handbook Phase 1 and 2
Ministry During Covid-19
Friends, the leadership of Zion is actively working on a plan that will allow us to safely gather in-person once again.  Even as we begin to gather in-person, we will continue to provide opportunities for folks to engage in our ministry from home, whether that be by phone, mail, or through online activities.
Each Sunday you are invited to Worship @ Home with us.  Everything you need for our Worship @ Home services is on our Worship @ Home page.
You can find scripture readings, music, meditations, and more at the Zion UCC YouTube Channel.
We are staying active at our Zion UCC Facebook page with words of encouragement, announcements, and more.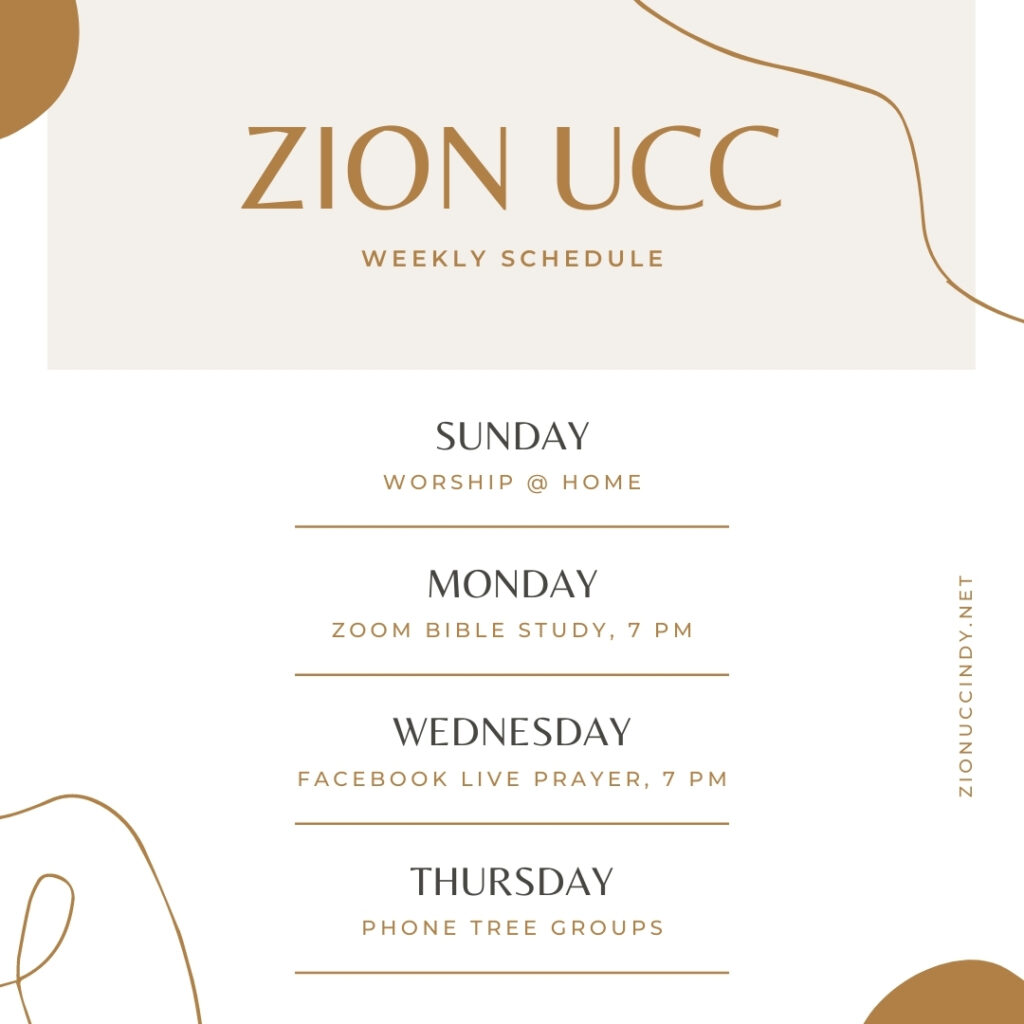 Come hang out with us...
Zion United Church of Christ is a faithful community that strives to follow the teachings of Christ, as we are called to make a difference in this world.  Please, come join us as we minister to one another and our community.  Truly, you are welcome here, where we believe that God is still speaking and has a message to share with us.