Advent at Zion
Join us this Advent Season as we prepare for the birth of our Savior.  Each Sunday of December we will lift up our voices with the joy of this season. We worship at 10:30 am.
Sunday, December 8: Christmas Play
Sunday, December 22: Carol Sing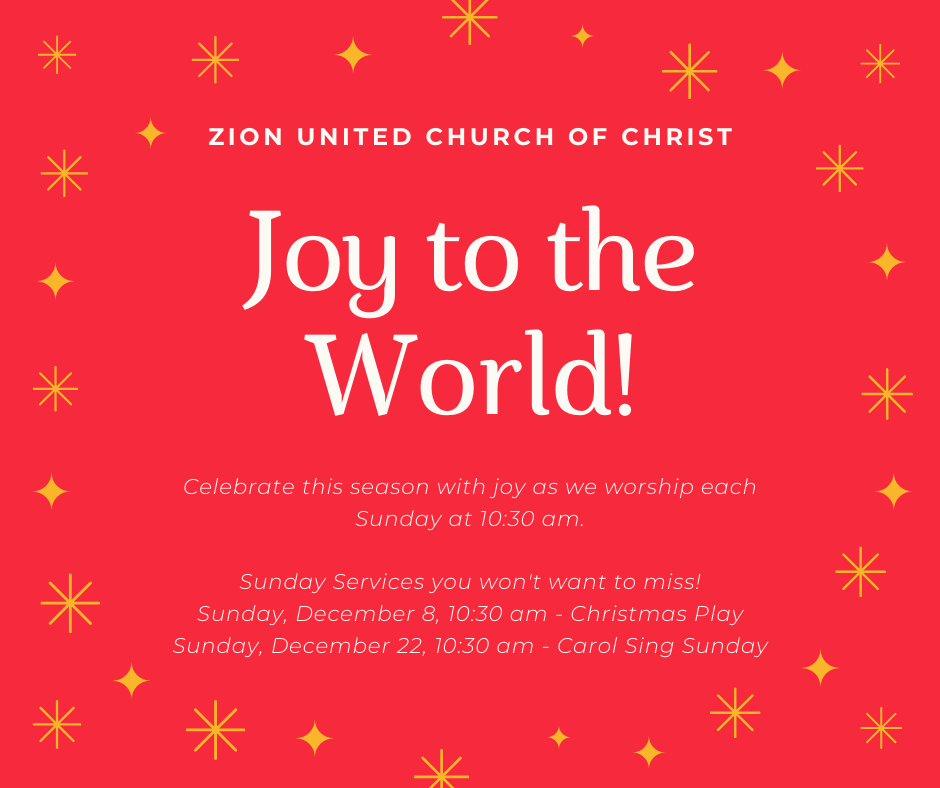 Tradition Christmas Eve Candle Light Service
On Tuesday, December 24th we will have a traditional candlelight service at 4:30 pm and 11:00 pm as we welcome the light of Christ into the world.  We hope you'll join us for this joyous celebration.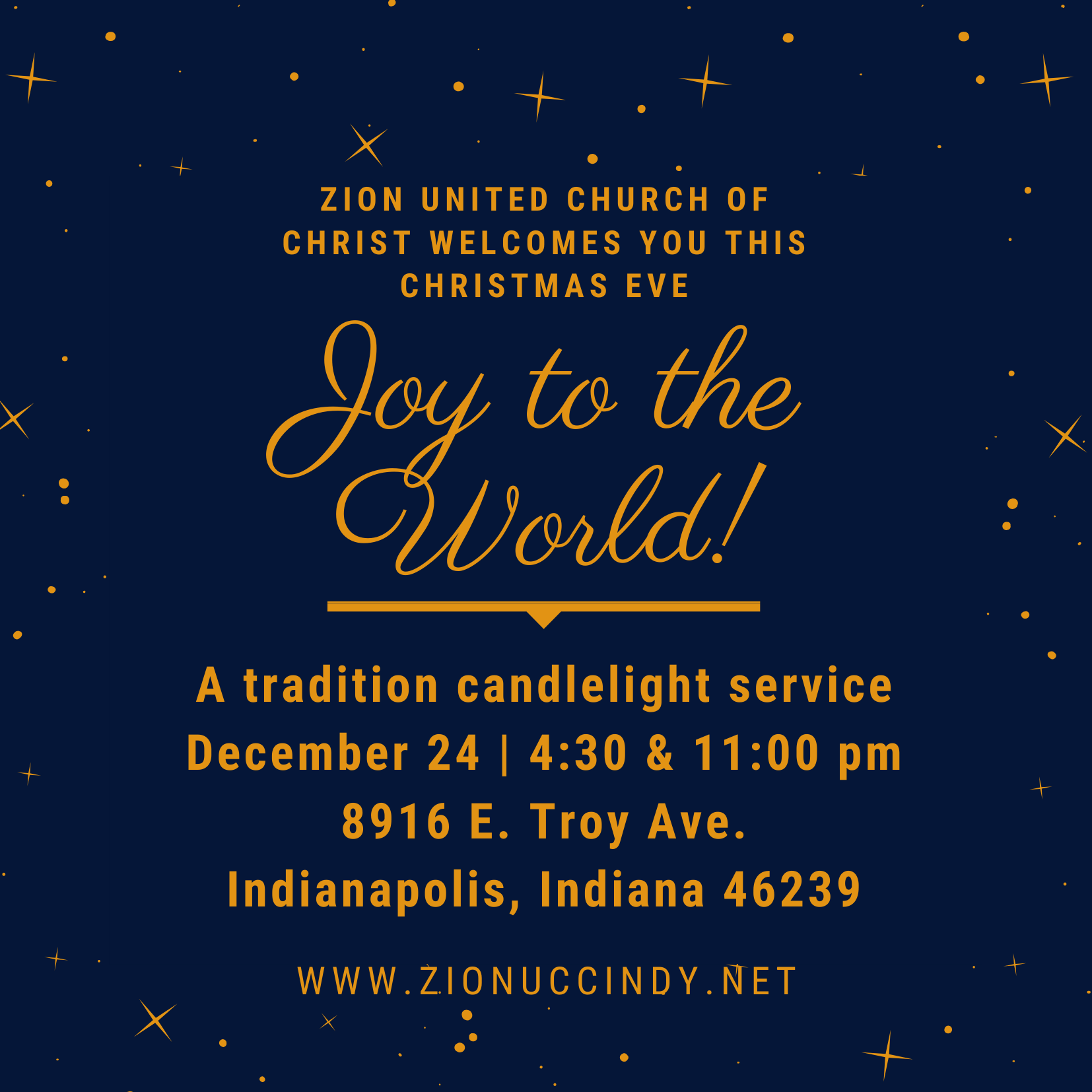 Come hang out with us...
Zion United Church of Christ is a faithful community that strives to follow the teachings of Christ, as we are called to make a difference in this world.  Please, come join us as we minister to one another and our community.  Truly, you are welcome here, where we believe that God is still speaking and has a message to share with us.