SPECIAL ANNOUNCEMENT
Dear Friends,
We have made the difficult decision to postpone our Spring Craft Market indefinitely.  With all that is going on in our world, we want to do our part in keeping our neighbors healthy and safe as we work together to slow the spread of COVID-19.  We are hoping that in the future we will have the opportunity to host a craft market and that you will be able to be part of it.  Once we are able to schedule something, we will let you know.
If you already submitted payment for your booth, look for another letter from us, along with a check refunding your payment.
Thank you so much for the interest you showed in being part of this event.  We hope that we can partner with you in the future.  In the meantime, stay healthy and well.
If you have any questions, please do not hesitate to contact us at zuccfundraising@gmail.com.
Sincerely,
The Zion United Church of Christ Fundraising Team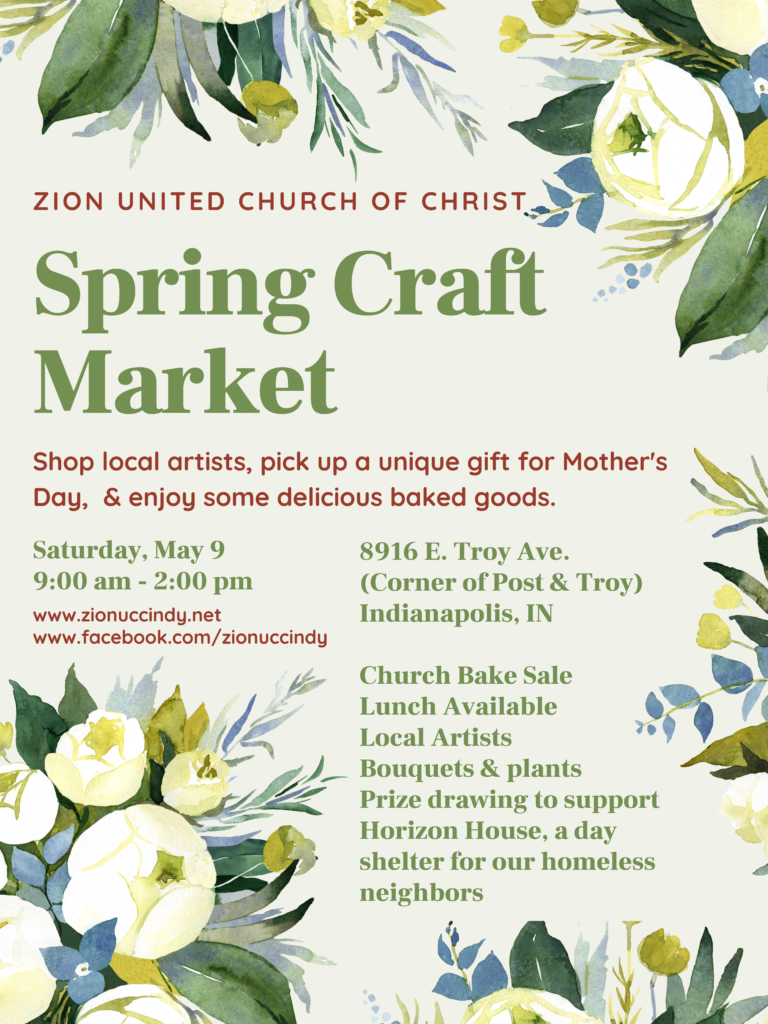 We are looking for handmade vendors for this market.  If you are a vendor and are interested in applying, please download the application by clicking here: SPRING CRAFT MARKET APPLICATION 2020.