Questions for the Confirmation Candidates:
Do you desire to affirm your baptism into the faith and family of Jesus Christ?
Do you renounce the powers of evil and desire the freedom of new life in Christ?
Do you profess Jesus Christ as Lord and Savior?
Do you promise, by the grace of God, to be Christ's disciple, to follow in the way of our Savior, to resist oppression and evil, to show love and justice, and to witness to the work and word of Jesus Christ as best you are able?
Do you promise, according to the grace given you, to grow in the Christian faith and to be a faithful member of the church of Jesus Christ, celebrating Christ's presence and furthering Christ's mission in all the world?
Welcome and Promise of the Congregation
We promise you our continuing friendship and prayers as we share the hopes and labors of the church of Jesus Christ.  By the power of the Holy Spirit may we continue to grow together in God's knowledge and love and be witnesses of our risen Savior.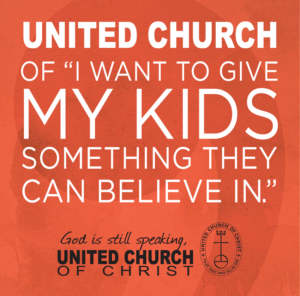 Since September 2017, three of the young people of our congregation have been preparing themselves to confess their faith and become full members of the church.  It has been an honor to work with them through this journey, as they have learned and grown, asked important questions and discovered God's love.  From our special confirmation retreat at Merom to our classes on Sunday afternoons and our recent trip to visit our friends at Nativity Catholic Church for worship, I have seen how hard these young people have worked and how eager they have been to learn more about their faith.
Do you remember your own confirmation journey and what it was like to study and grow and make your faith your own?  Do you remember the beliefs you confessed and the faith your affirmed?  Do you remember the promises your church family made to you on that special day?  On Pentecost Sunday, May 20th, Zion UCC will be asked to make a promise to these young people.  I've included it on the other column on this page.  Take a look at it.  What does it mean to you to speak these words of promise and hope to our three confirmands?
One of the final things our confirmation class will do is host a fundraiser for Heifer International and Horizon House.  On Sunday, April 29th after our 10:30 am worship service, you are invited to join our confirmands for a Baked Potato Bar Lunch.  They will help prepare and serve this meal.  They will help you learn more about these organizations.  Monetary donations will be collected to support Heifer International and socks will be collected to support Horizon House.  You can help support these great organizations by attending this delicious meal and can help support our confirmands as they seek to serve God and our neighbors.  —Pastor Sarah