Lent 2023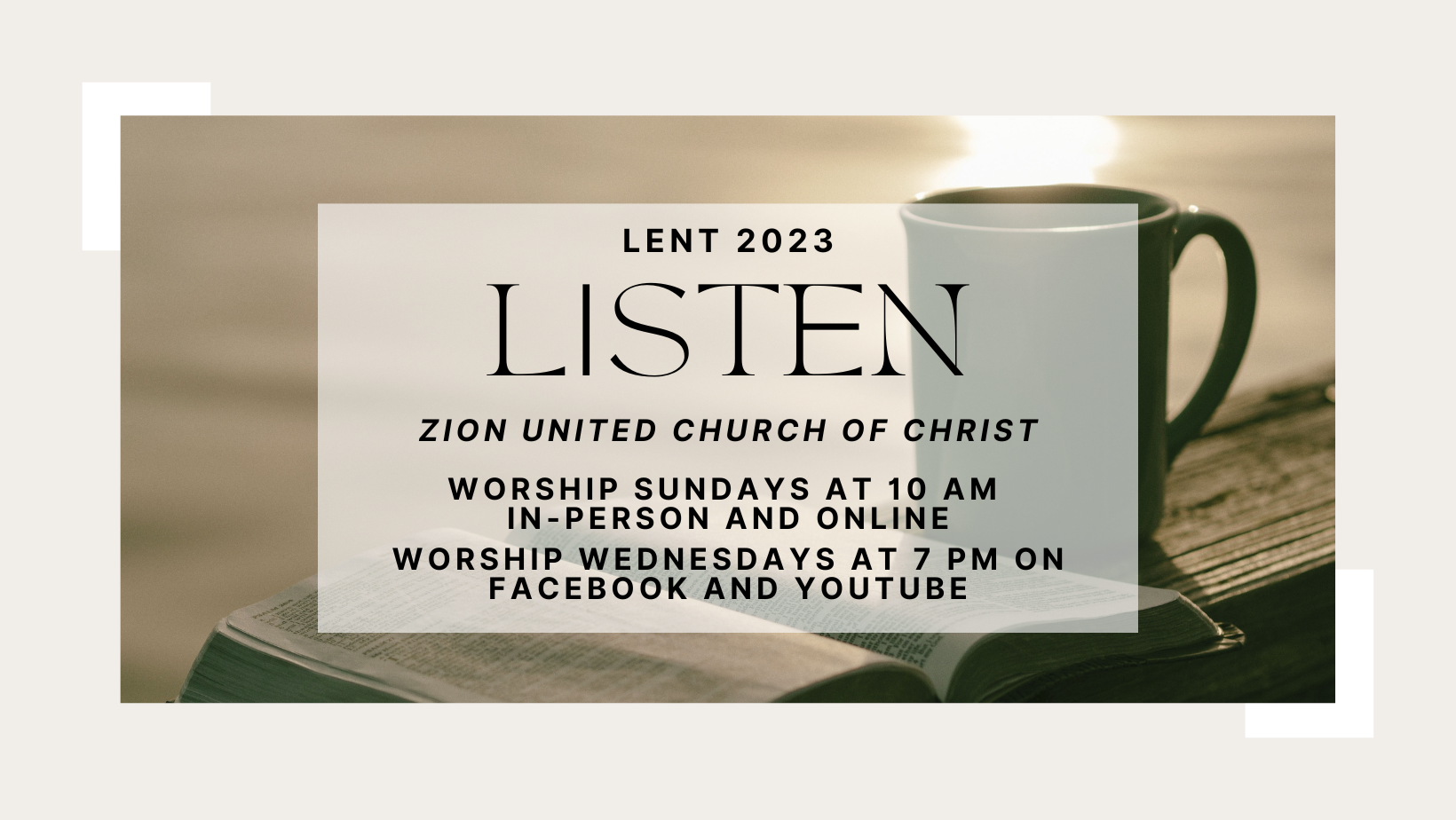 This Lent we are quieting things down and heightening our attention to the "still, small voice" of God and our own True Self. Listening through prayer as well as meditation on holy texts is an ancient Lenten practice. Come and rest, come and listen.
Serve and Enrich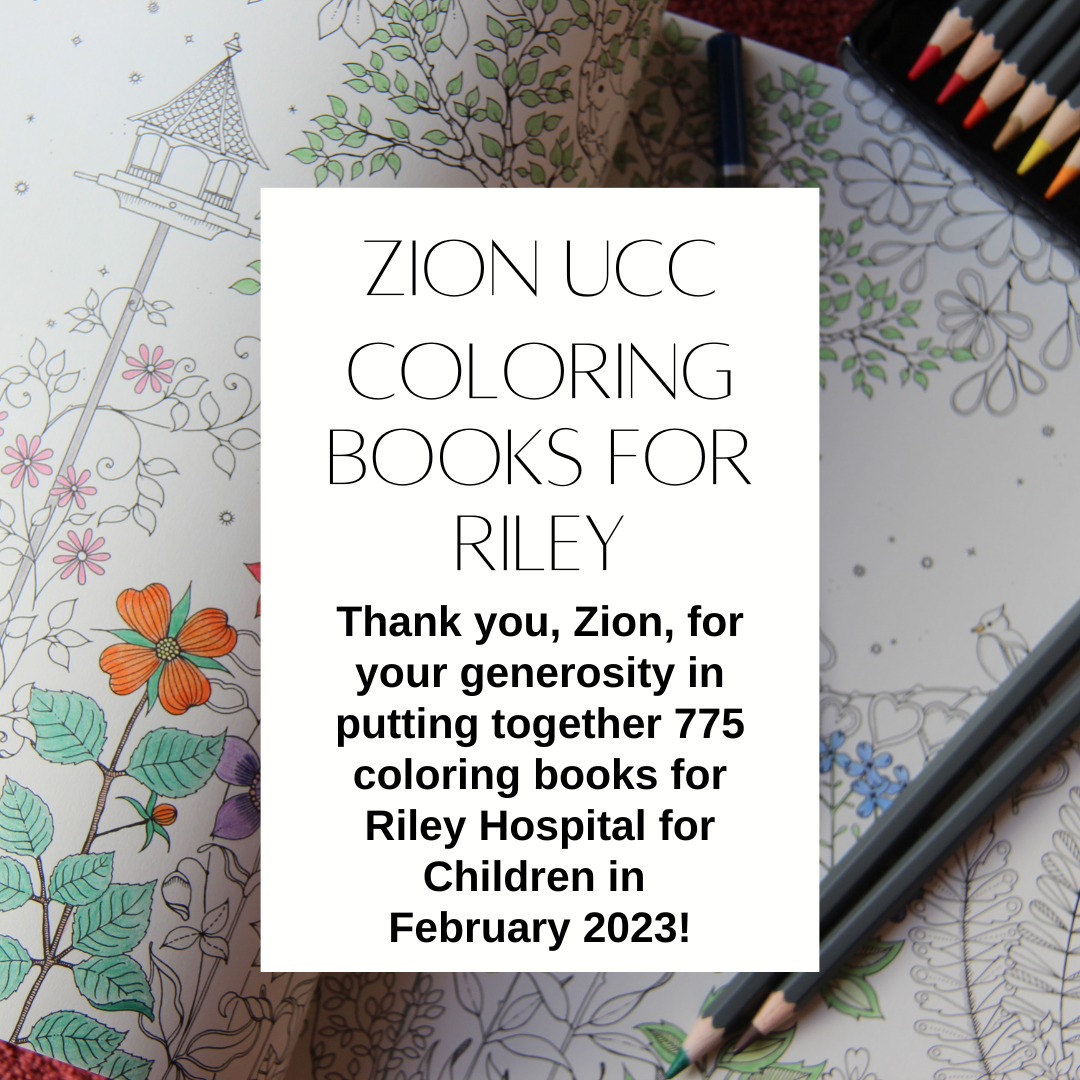 Worship @ Zion and @ Home
We know that not everyone is comfortable returning to in-person worship.  We also know that there are reasons apart from the COVID-19 pandemic for why folks might not be able to make it to Zion Sunday mornings.  We are committed to continuing online worship into the future.  We hope you'll join us for Worship @ Home as we continue to do ministry in new ways here at Zion UCC.
COVID-19 Update
We worship Sundays at 10:00 am in our sanctuary and live stream our service to Facebook.
Mask Policy as of June 2021.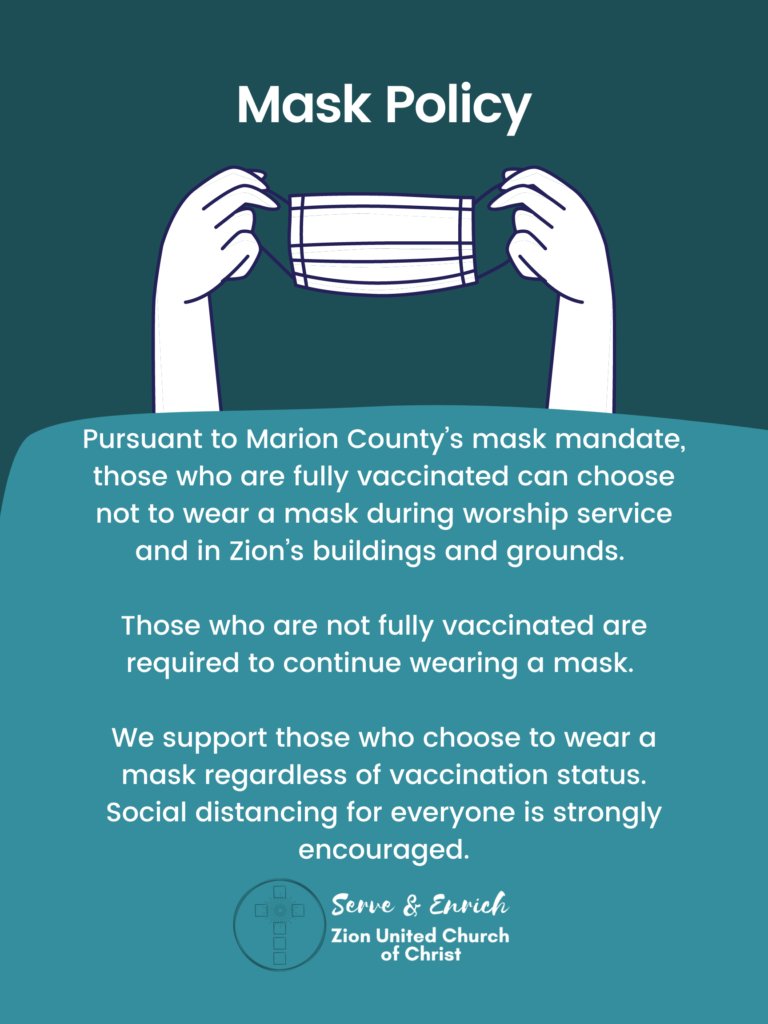 July 24, 2021
Especially because we have such a high vaccination rate in our congregation, the decision was made by the council that we would begin singing in worship on Sunday, July 25. As we ease back into a more familiar worship experience, our singing will be toward the end of the service to limit the amount of time we will be around any potential aerosol spread. We'll sing the doxology and two hymns. We understand that some may not be comfortable with indoor singing and worship, and we would love for you to join us for Worship @ Home.
Come hang out with us...
Zion United Church of Christ is a faithful community that strives to follow the teachings of Christ, as we are called to make a difference in this world.  Please, come join us as we minister to one another and our community.  Truly, you are welcome here, where we believe that God is still speaking and has a message to share with us.