Community Hymn Sing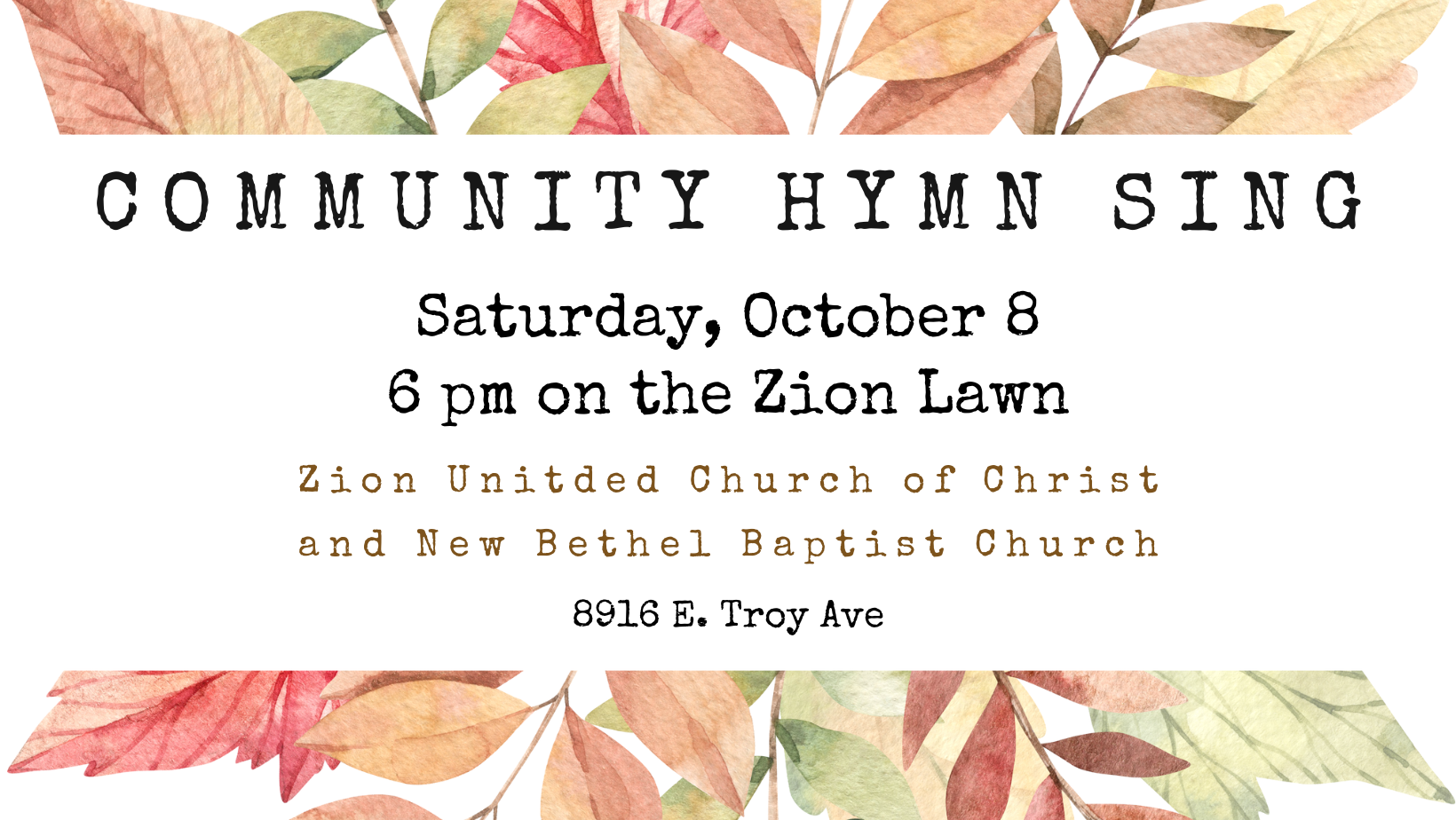 We are partnering with our neighbors at New Bethel Baptist Church of a Community Hymn Sing.  Join us for a fun evening as together we make a joyful noise.
Steve Thomas Memorial Blood Drive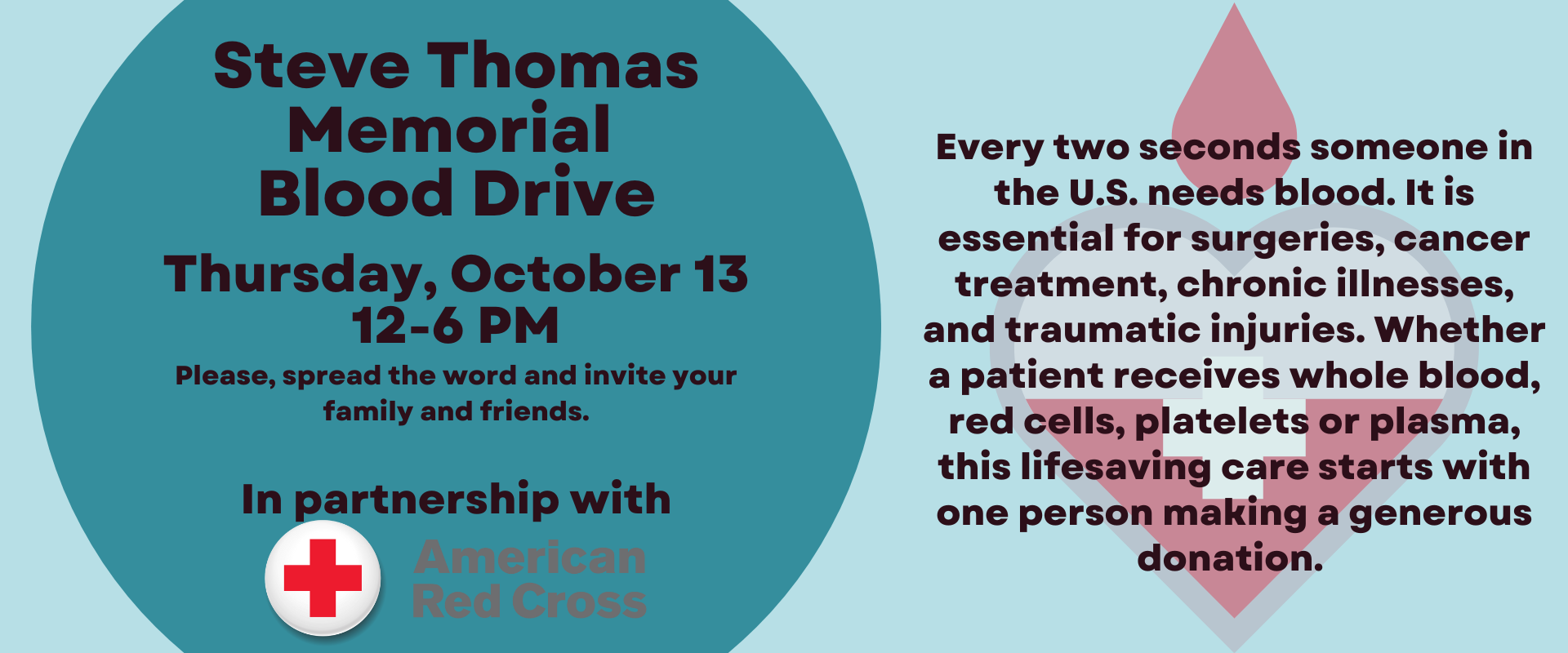 Sign up for our blood drive through the American Red Cross website.  Just look for the "Zion Education Building" event on October 13.
Crayons for Riley Kids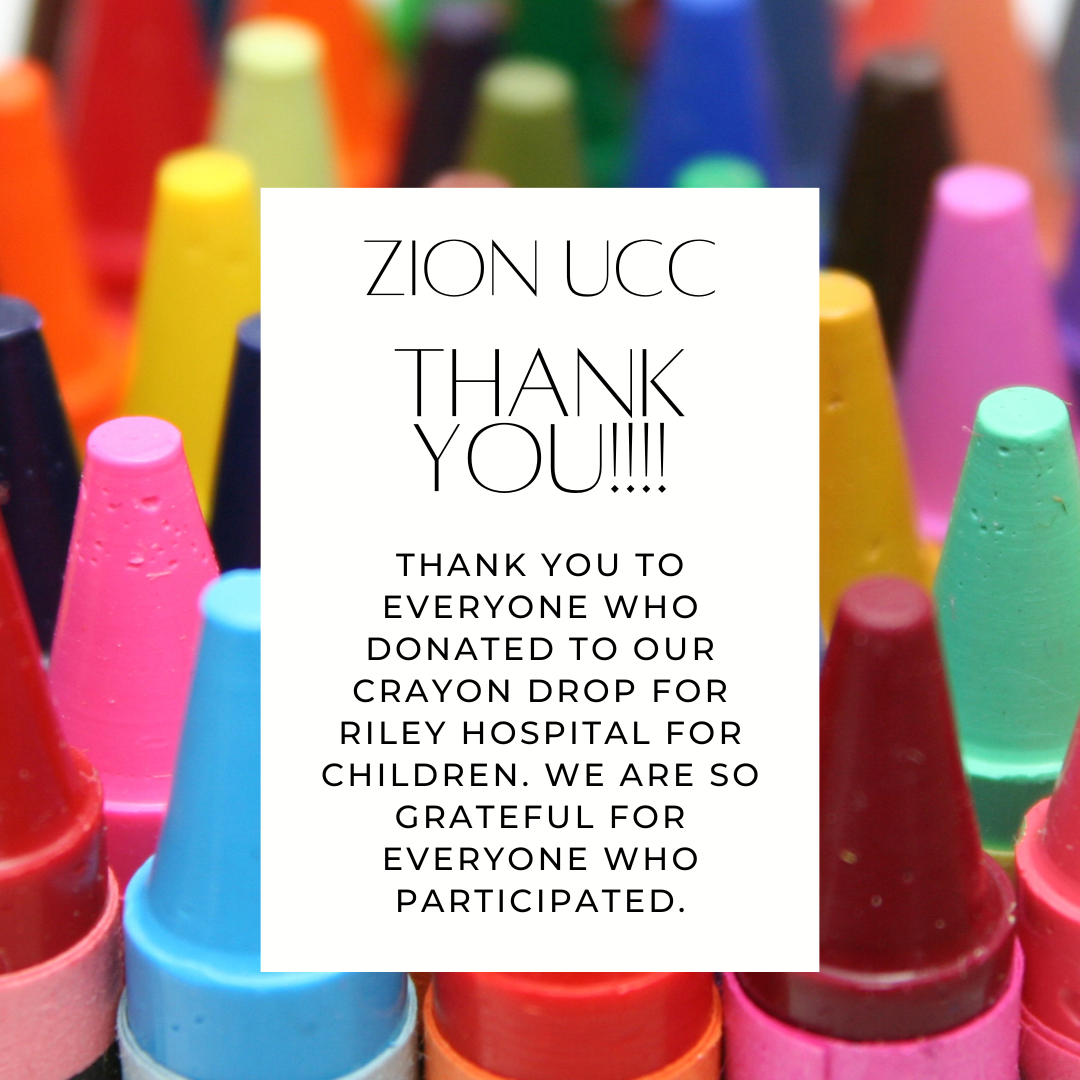 Worship @ Zion and @ Home
We know that not everyone is comfortable returning to in-person worship.  We also know that there are reasons apart from the COVID-19 pandemic for why folks might not be able to make it to Zion Sunday mornings.  We are committed to continuing online worship into the future.  We hope you'll join us for Worship @ Home as we continue to do ministry in new ways here at Zion UCC.
COVID-19 Update
We worship Sundays at 10:00 am in our sanctuary and live stream our service to Facebook.
Mask Policy as of June 2021.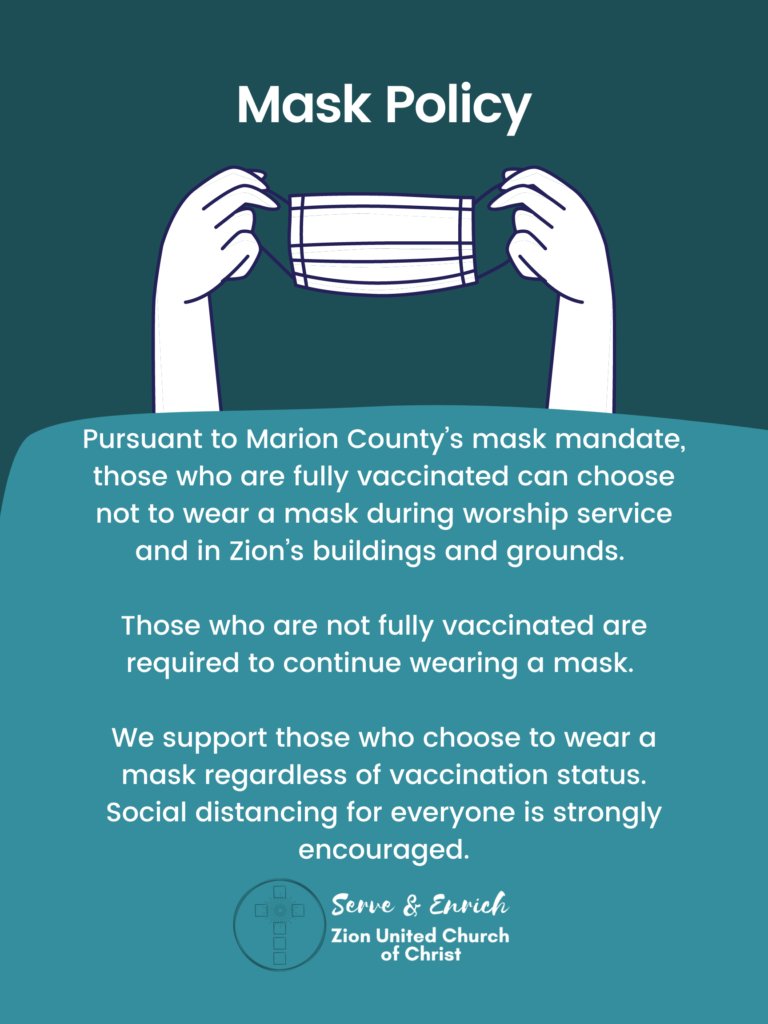 July 24, 2021
Especially because we have such a high vaccination rate in our congregation, the decision was made by the council that we would begin singing in worship on Sunday, July 25. As we ease back into a more familiar worship experience, our singing will be toward the end of the service to limit the amount of time we will be around any potential aerosol spread. We'll sing the doxology and one closing hymn. We understand that some may not be comfortable with indoor singing, and we would love for you to join us for Worship @ Home.
Please, note that the CDC does now recommend that everyone, regardless of vaccination status, wear a mask indoors.  
Come hang out with us...
Zion United Church of Christ is a faithful community that strives to follow the teachings of Christ, as we are called to make a difference in this world.  Please, come join us as we minister to one another and our community.  Truly, you are welcome here, where we believe that God is still speaking and has a message to share with us.