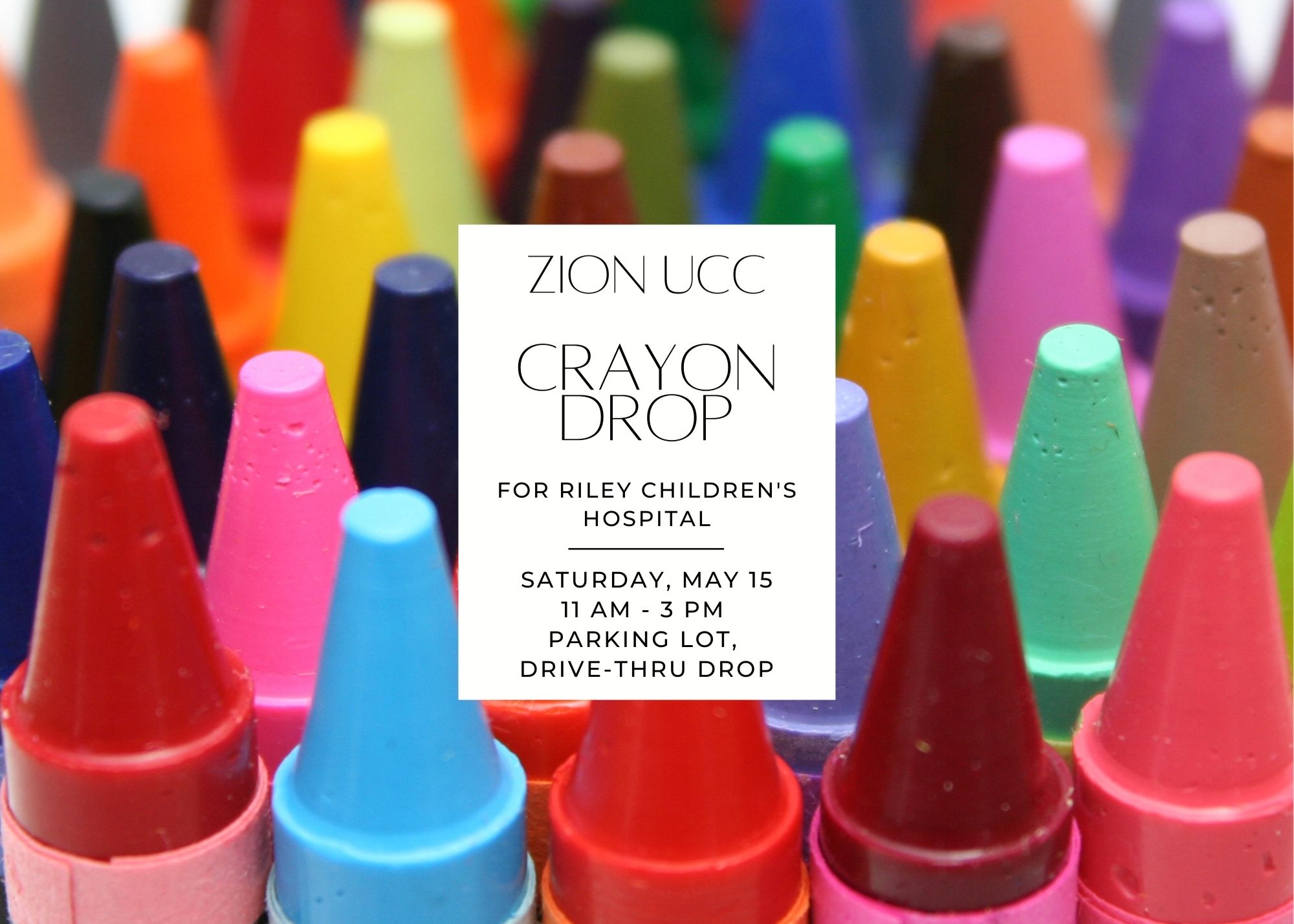 We are collecting crayons for Riley Children's Hospital.  Drop off your donations Saturday, May 15 from 11:00 am - 3:00 pm.  We will have a drive-thru station set up in our parking lot.  Last year we collected 6,120 crayons for Riley.  We hope we can top that this year with your help! Join us in making a difference in the lives of Riley kids.
Socially-Distanced, Masked-Up, In-Person Worship
Council is pleased to announce that we are now having in-person worship on Sundays at 10 am.  Masks will be required.  We ask that you socially distance and keep doorways and aisles clear.  The in-person service will follow a similar format at Worship@Home, which will continue via Facebook Live Stream for those who are not ready to be out and for those who are not feeling well.
Please see a council member for any questions.
Worship @ HOME
We know that not everyone is comfortable returning to in-person worship.  We also know that there are reasons apart from the COVID-19 pandemic for why folks might not be able to make it to Zion Sunday mornings.  We are committed to continuing online worship into the future.  We hope you'll join us for Worship @ Home as we continue to do ministry in new ways here at Zion UCC.
Ministry During Covid-19
We are committed to providing meaningful opportunities for worship, study, service, and community throughout the COVID-19 pandemic.
Check out our Facebook page for ongoing announcements about what is going on in our ministry at Zion UCC.
Come hang out with us...
Zion United Church of Christ is a faithful community that strives to follow the teachings of Christ, as we are called to make a difference in this world.  Please, come join us as we minister to one another and our community.  Truly, you are welcome here, where we believe that God is still speaking and has a message to share with us.