Blood Drive
Join us for our 2nd Annual Steve Thomas Memorial Blood Drive.  You can register to donate HERE.  Just look for the "Zion Education Building" event.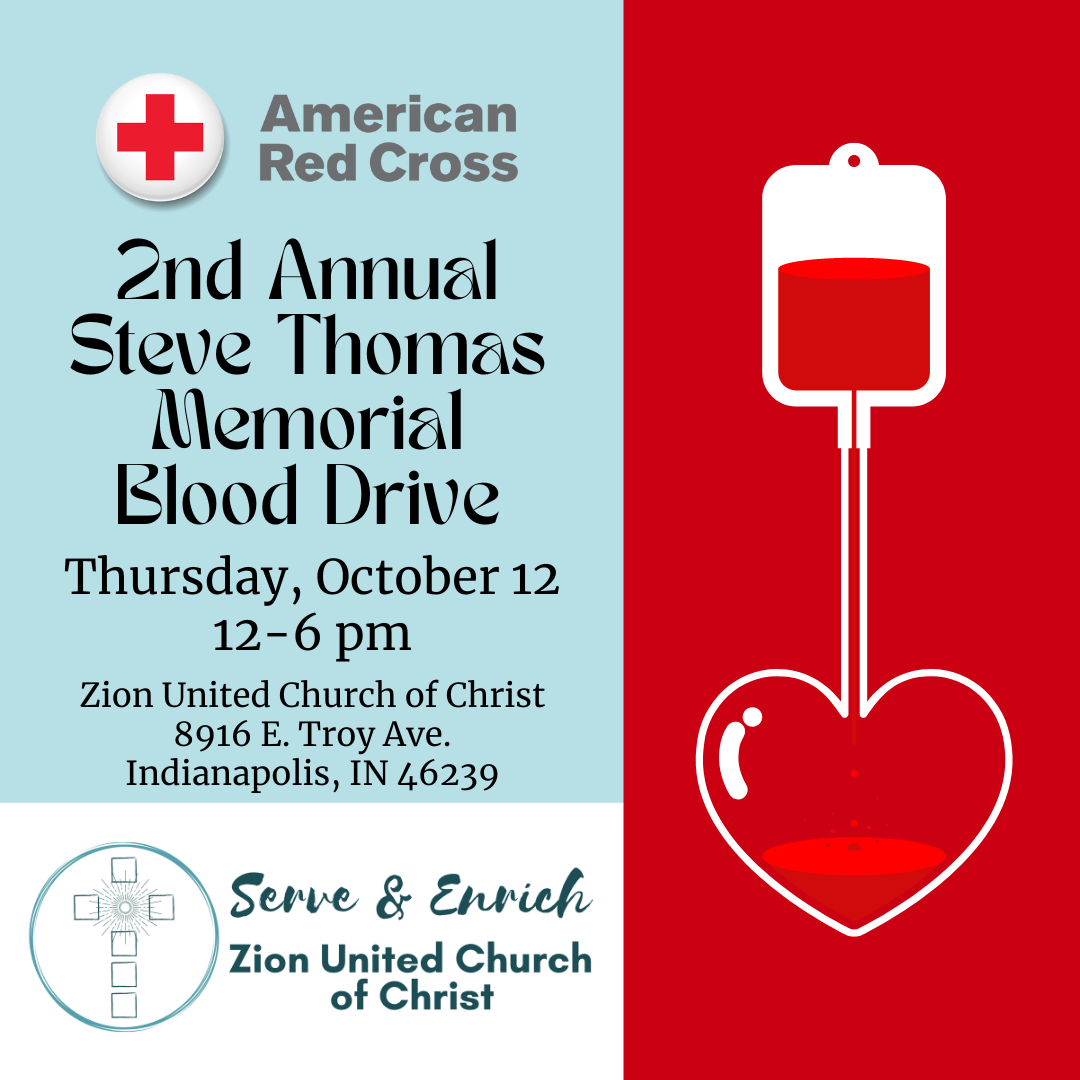 Shout for Joy: A Concert of Celebration and Praise
You're invited to join Zion UCC for a special concert on Saturday, October 21, as we shout for joy. The concert will feature our choir, bell choir, instrumentalists, soloists, and more. There will be special readings and congregational hymns. Our Kitchen Team will provide refreshments following the concert. This is a great event to invite family and friends to join us. Postcards are available in the sanctuary for you to share. Thank you to all who will share their gifts and talents through this concert.

You're Invited!
We have lots coming up this fall at Zion United Church of Christ.  You are invited to join us for these opportunities for service, faith formation, intentional community, and fun.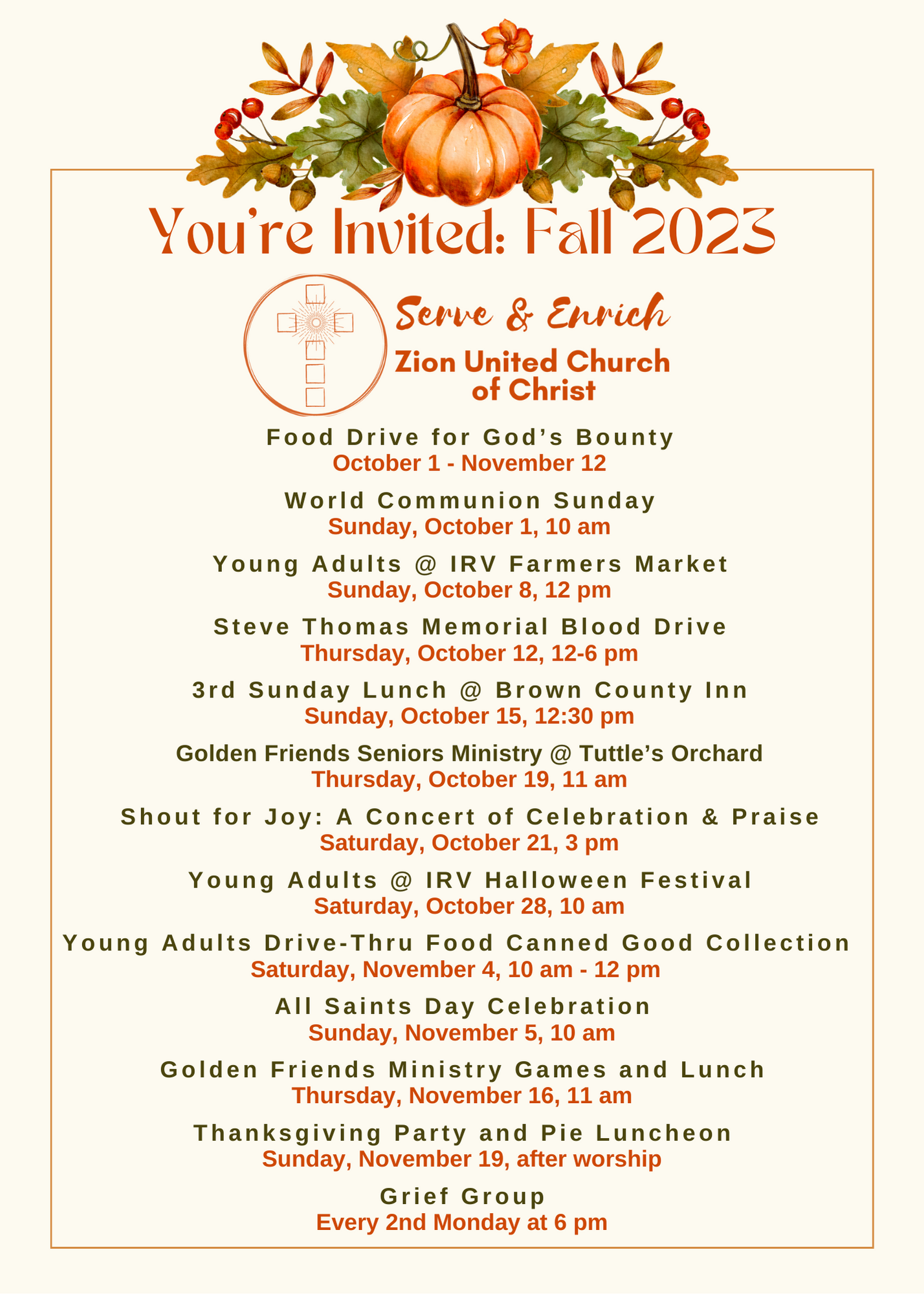 Zion Young Adults
Our Young Adult Group is for anyone post-high school through their 30s.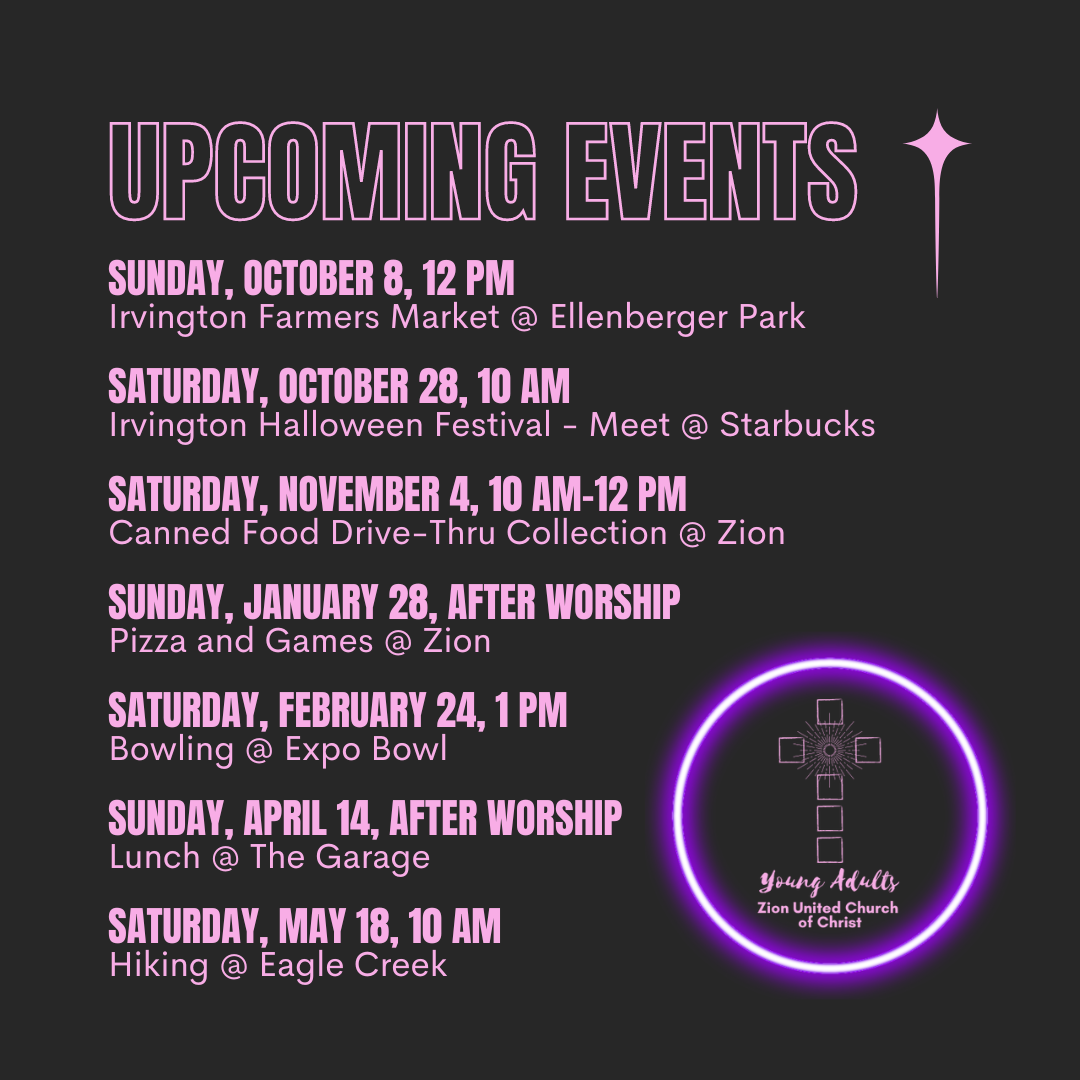 Golden Friends Ministry
In June we relaunched our seniors ministry at Zion UCC, and we're calling it the Golden Friends Ministry.  We'll get together for fun, intentional community, and enrichment. It's our mission at Zion UCC to serve and enrich our community, and our seniors are such an important and valued part of our community.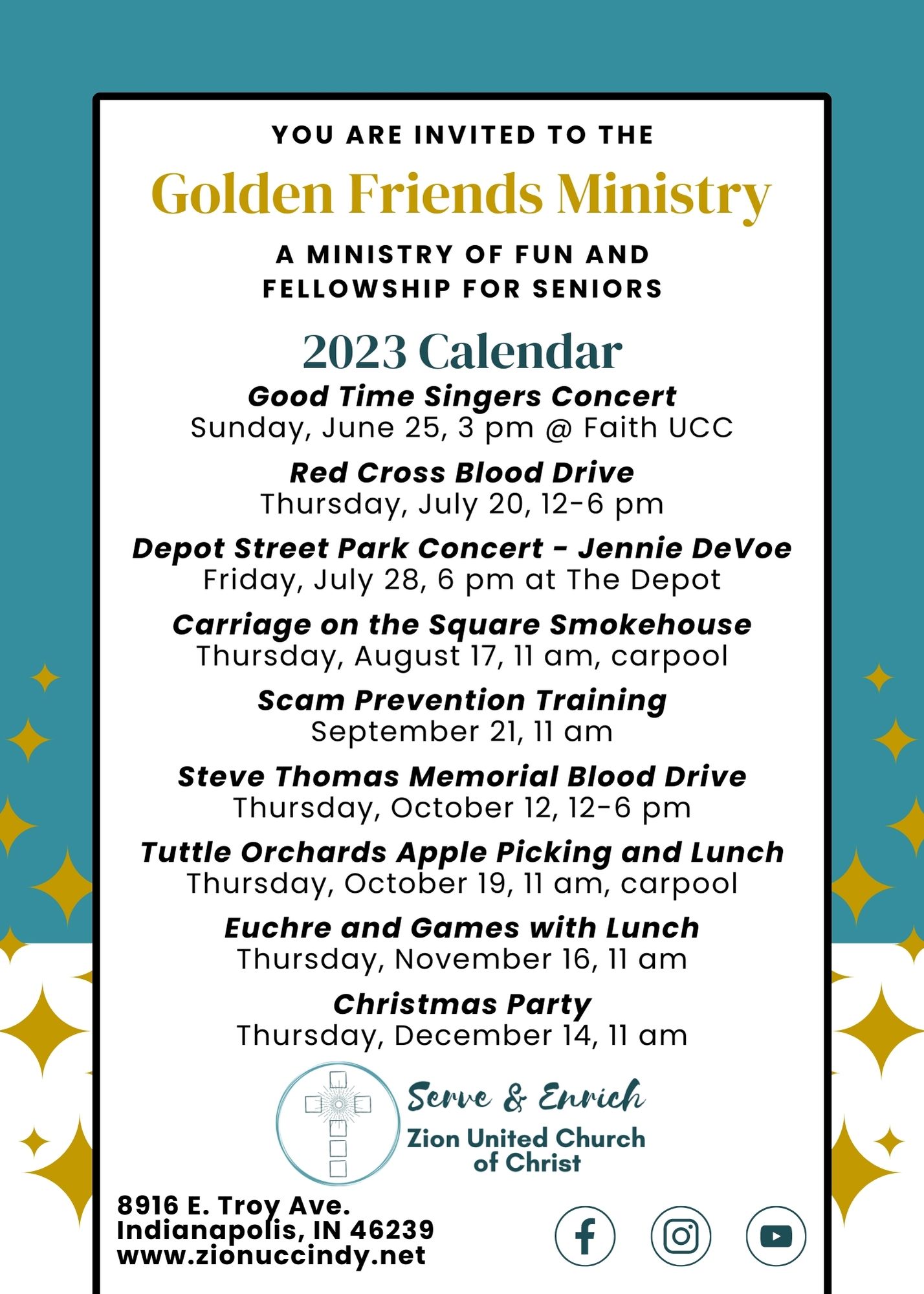 Worship @ Zion and @ Home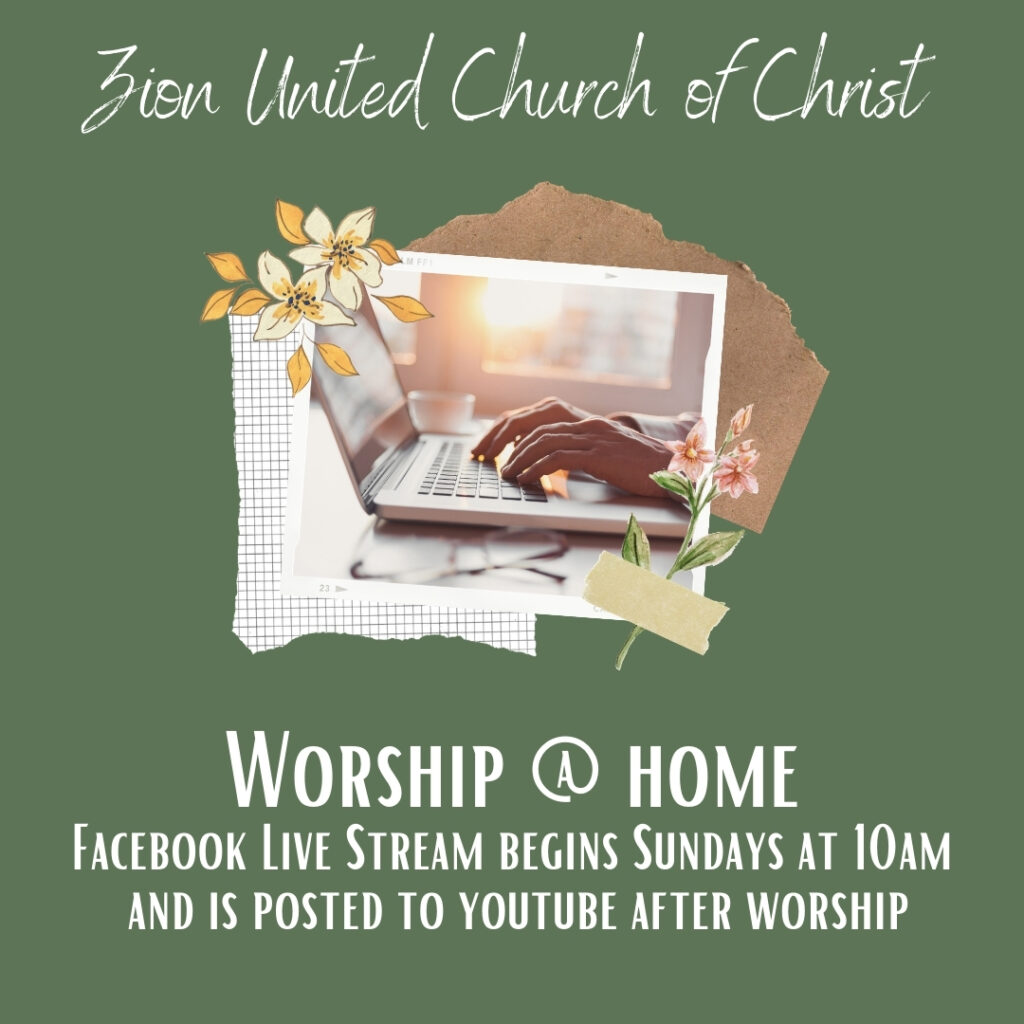 We hope you'll join us for worship each Sunday at 10:00 am, either in-person or online for Worship @ Home. Our worship services are live-streamed to our Facebook page and are later uploaded to our YouTube Channel.
Come hang out with us...
Zion United Church of Christ is a faithful community that strives to follow the teachings of Christ, as we are called to make a difference in this world.  Please, come join us as we minister to one another and our community.  Truly, you are welcome here, where we believe that God is still speaking and has a message to share with us.