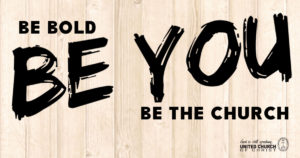 Above all, love each other deeply, because love covers over a multitude of sins. 9 Offer hospitality to one another without grumbling. 10 Each of you should use whatever gift you have received to serve others, as faithful stewards of God's grace in its various forms. -1 Peter 4:8-10 (NIV)
Friends, I can't wait for our Neighborhood Block Party!  Our Block Party Team, a combined effort of our Hospitality Team and the Board of Christian Education, along with other great volunteers, has been hard at work planning this great event.  The Neighborhood Block Party started out a few years ago as a way to reinvigorate Rally Day.  Those of us who grew up in the church know that Rally Day is that special Sunday when we kick-off the new Sunday School year and highlight the great Christian education and formation programs we have.  This kind of "church vocab" isn't something with which everyone is familiar.  While our neighbors may not know what "Rally Day" is, most of them do, however, understand what a block party is.  I hope our Block Party will help us start this new season in the church with lots of energy, enthusiasm, and excitement.
Last year we welcomed so many people into our church who had never been here before.  It was great to meet some of our neighbors and have the opportunity to show them what a loving and caring community of faith we are.  Even if we don't have a lot of visitors this year, the welcome we are sharing with our neighbors will be loud and clear.  I hope that whenever our neighbors drive by our church, they think of us as a place they know they'll be welcome if they do decide to stop by.
Lately, I've been reminded how unwelcoming this world can be.  It has been hard to witness the reality in which we are living.  It's been exhausting even.  Racism and hatred still have deep roots in our world.  Kids are bullied at school and made to feel unworthy and unloved, like they don't belong.   With advances in technology and communication, the bulling doesn't stop when the kids get off the bus and go home.  How can we, as the church, let people know that they have a place in our church family?  How might we share the good news of the Gospel that is rooted in God's command to love God and love neighbor, no matter who they are or where they are on life's journey?
We read those verses from 1 Peter during our Monday morning Bible Study not too long ago.  They're an amazing reminder of how we are to live as a community.  We are to love each other, extend hospitality, and serve each other.  Even more exciting is the reminder that God has given each and every one of us gifts to share the good news of God's grace.  Of all the places in the world, the church should be the place where people know they are welcome to join us.  Our Neighborhood Block Party is just one of the ways we can share that good news.  Thank you to all who are helping making that message loud and clear. Keep inviting your neighbors, friends, and family.   See you at our Block Party!
In Christian Love,
Pastor Sarah