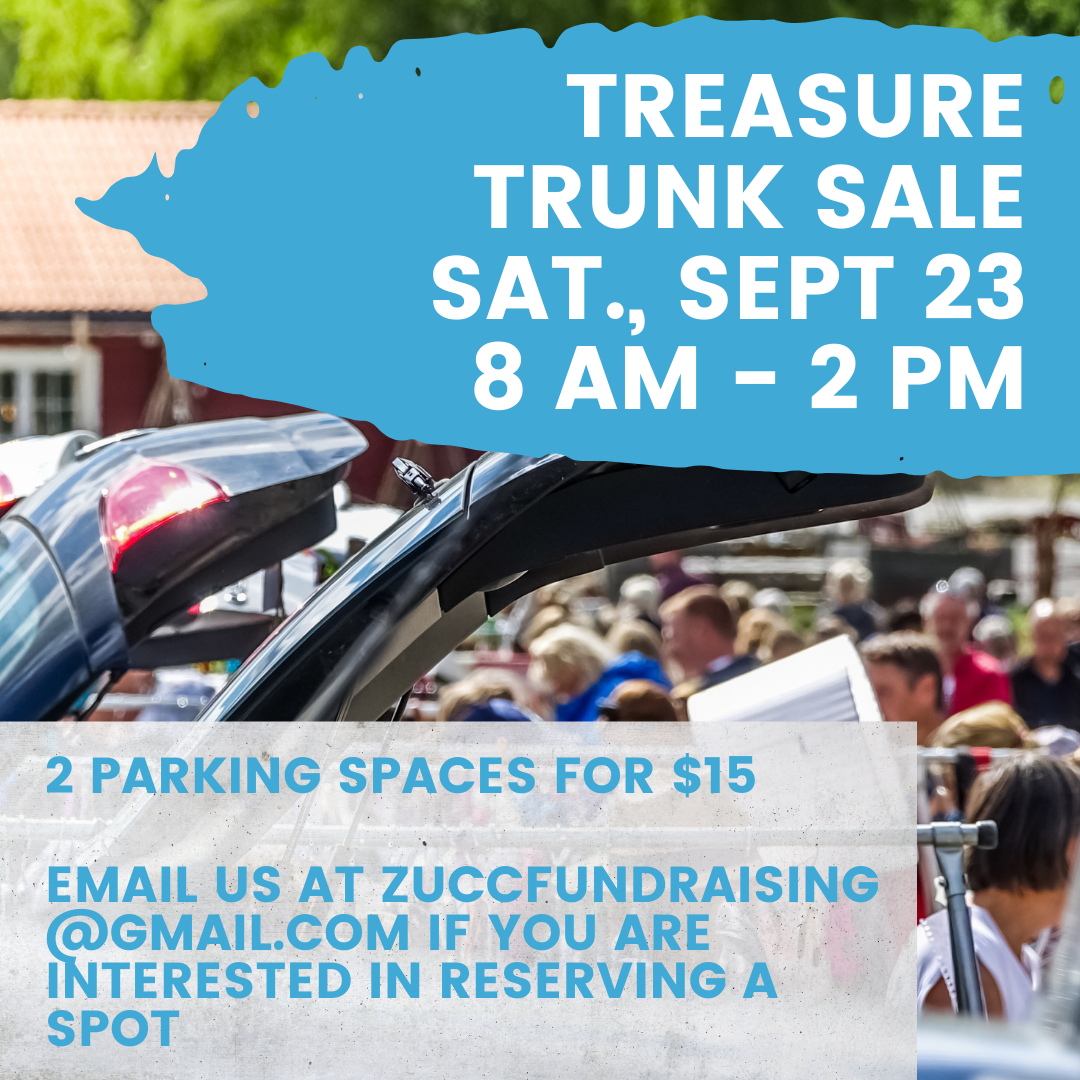 Ever hear the saying some people's trash is another person's treasure?
     Maybe you have some "junk" you would like to sell, but for one reason or another, you cannot have a garage sale at your home – possibly your HOA will not allow sales, maybe you don't want to have to clean up your garage, or your street does not get good exposure.
     Zion United Church of Christ is hosting a "Treasure Trunk Sale" in the parking lot of the Church. You may purchase a "double parking slot" for $15 and set up your table by your trunk to display and sell your items. It's that easy! No walking a great distance, plus you will have great exposure by having all the traffic traveling down Post Road! Our church will also put out lots of items, including some great furniture pieces.
     Reservations can be made at zuccfundraising@gmail.com, you can call the office at 317-862-4136, or you can just set up the day of the sale. $15.00 fee will be collected on site.