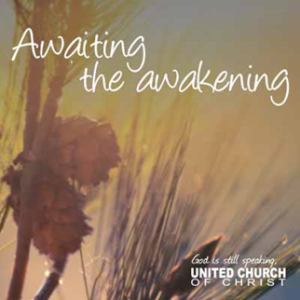 A Reading for Epiphany
Arise, shine; for your light has come,
and the glory of the Lord has risen upon you.
2 For darkness shall cover the earth,
and thick darkness the peoples;
but the Lord will arise upon you,
and his glory will appear over you.
3 Nations shall come to your light,
and kings to the brightness of your dawn.
4 Lift up your eyes and look around;
they all gather together, they come to you;
your sons shall come from far away,
and your daughters shall be carried on their nurses' arms.
5 Then you shall see and be radiant;
your heart shall thrill and rejoice,
because the abundance of the sea shall be brought to you,
the wealth of the nations shall come to you.
6 A multitude of camels shall cover you,
the young camels of Midian and Ephah;
all those from Sheba shall come.
They shall bring gold and frankincense,
and shall proclaim the praise of the Lord.
—Isaiah 60:1-6
A few days ago, before Christmas, a few of us from Zion gathered on the day of the longest night of the year—December 21, the winter solstice.  We gathered for the 2017 Homeless Persons' Memorial Service to pray, worship, and light candles for and say the names of 58 persons from the city of Indianapolis who had experienced homelessness and had died this last year.  A candle was also lit for those only known to God.  Family, friends, social workers, agency workers, shelter volunteers, the mayor, pastors, and many more became one community in that moment, remembering our neighbors who were too often forgotten.
Why gather on the longest night?  The Coalition for Homelessness Intervention and Prevention explains, "We hold this day of remembrance near winter solstice…to draw attention to the plight of many of our neighbors who need help and to call for greater action on their behalf.  However, it is also the turning point in the season. Days become longer as nights shorten. The Homeless Persons' Memorial Service marks a time for remembrance. But it also marks a time of transition and hope." The service was moving, to say the least.  To be gathered together with so many who have dedicated their lives to ending homelessness and who have worked tirelessly to give voice to the voiceless, I could see a light of hope shining brightly.
On this side of the solstice, the longest night has passed, and I can already feel the days beginning to grow longer.  Those few extra moments of light each day seem to add up.  As we begin a new year, how can we, as Christ's church, be a light in our community so that we can share the ultimate hope that is found in Christ, the Son of God?  —Pastor Sarah